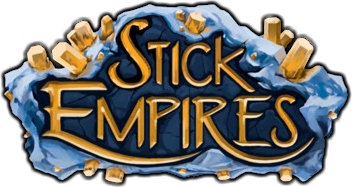 Order - Chaos - Units - Strategy - Media - Development - Forum - Play
Stick Empires
Stick Empires (SE) is a multiplayer online RTS game created by CRAZYJAY (Jason Whitham) with Brock White and Winston Zhang. There is a large community and there are many clans that are taking applications; joining a clan gives a tight knit group to have fun with and war against other clans. This wiki is designed to give helpful information and strategies about the game, so please enjoy :)
Stick War 2 - Order Empire (Campaign)
Admin and Wiki Issues
This wiki is totally outdated and it happens that most of the admins are all abusing the kind-hearted wiki contributors. They shouldn't be an admin for sure. So, this wiki maybe leaved and a new and newly-updated wiki will be built. I hope the founder of this wiki won't be frustrated as I saw your hard work on making this wiki official.
Featured Poll
Which Game Mode do you like better?
Update Log
See the updates page to see the most recent updates and announcements!
 Wiki Updates
15/6/13 : The first story in the form of a comic is released. Read it here .
23/6/13 : Vote for your favourite Unit here.
Affliates
These are the Affliates of the Wiki